Davidson's rubber stamp on the back of his photographs informs the public that "Enlargements in crayon, Indian ink & oil paintings" are also his specialities.
Appearing in the Maitland Mercury from June 1899 to May 1900, Davidson's photographs include the clergymen of the East Maitland Synod, children at the Oakhampton Public School picnic and the delegates of the Congregational Union of New South Wales at their half yearly meeting. [1]
This card-mounted photograph (right) for Barden and Ribee suggests that Davidson had at least one commercial advertising commission.



Luncheon rooms at the Maitland Agricultural Show of April 1900 featuring J.S. James together with Ossie, Harry and Flossie James (below)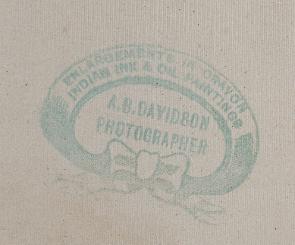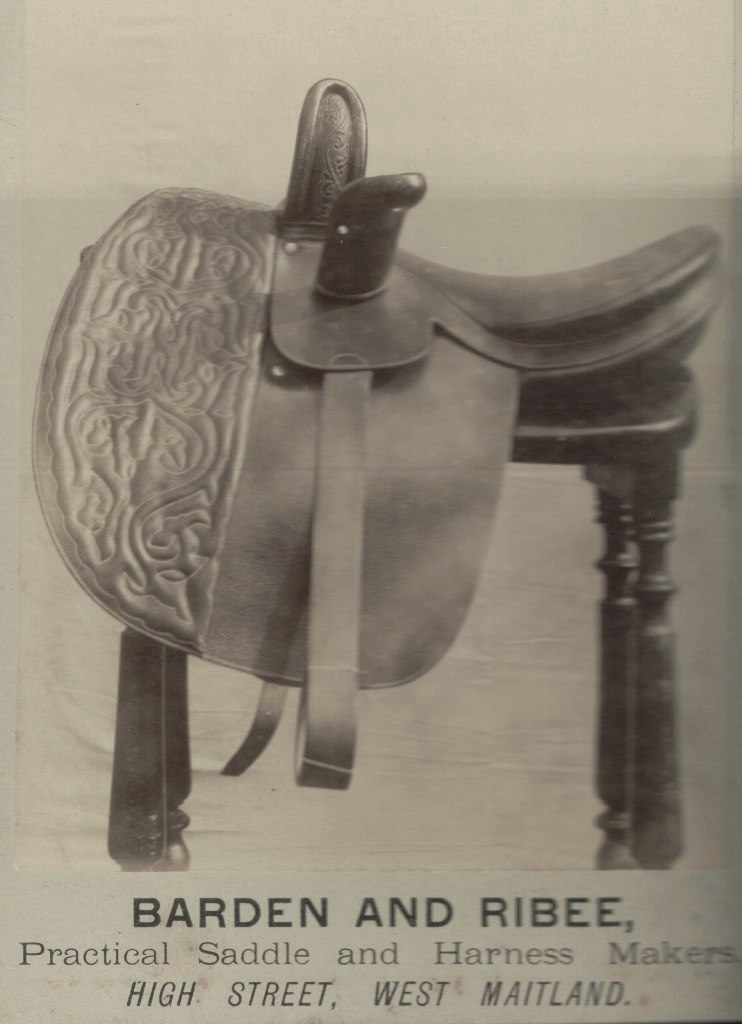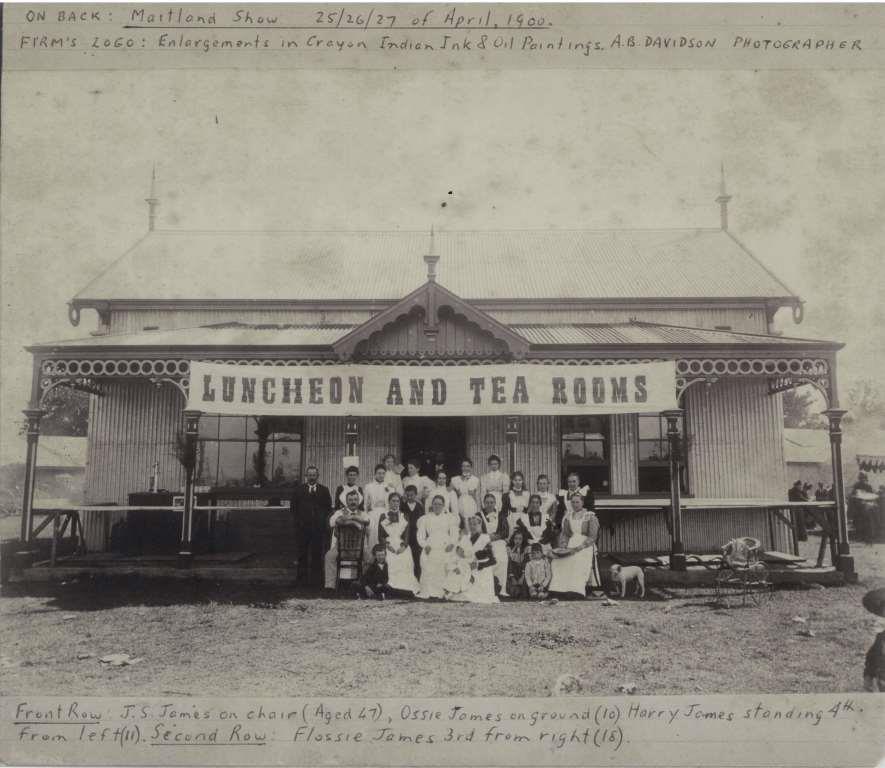 Image : Maitland City Library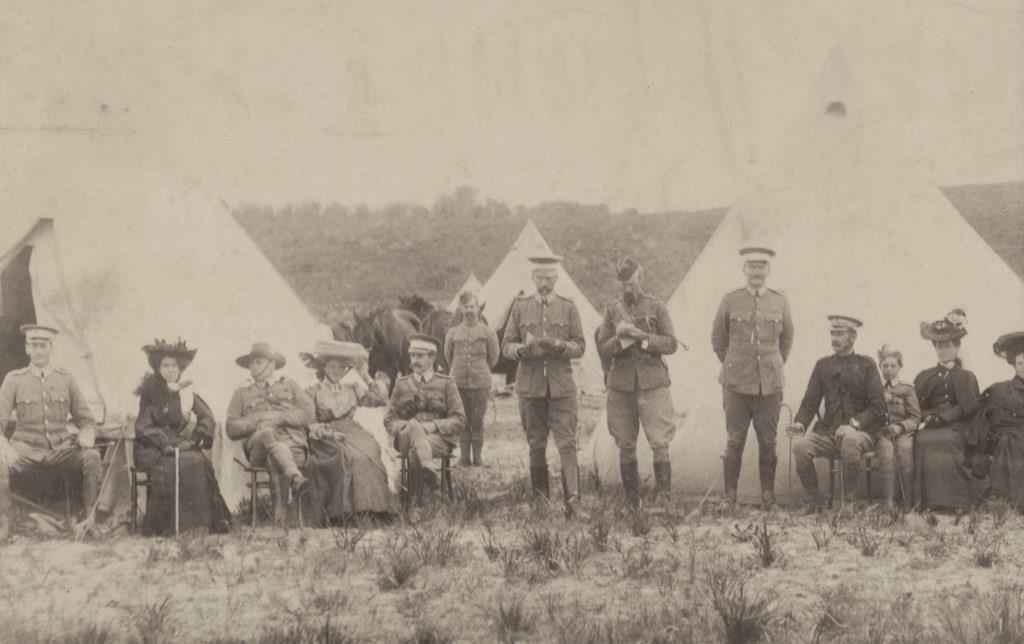 Image : Maitland Historical Society
Possibly the Second Anglo-Boer War (1899 - 1902)
[1] Maitland Mercury, 8 June 1899, 10 February 1900, 16 May 1900