Wiepel, Joseph Conrad
Maitland : 1881-1883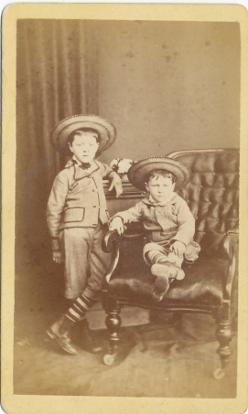 Lancelot Arthur (left) and Kenneth Hilton Guest Image courtesy of Terri Svensson
While there is no reference in the newspapers to Joseph Conrad Wiepel having a Maitland studio or even visiting Maitland, his stamp on the back of photographs confirms that he was, at some stage, in Maitland. Sandy Barrie lists Wiepel as being at Elgin Street, Maitland, in 1881-1883. [1]
Wiepel travels through the upper Hunter in January and February 1881, located at Muswellbrook and Scone. [2]

Turning up at Cooranbong in May 1885, Weipel's magic lantern slide show draws poetic praise:

Last Saturday night Herr J C. Wiepel, hitherto known in this and adjacent districts as an itinerating photographic artist, exhibited his panoramic views at Cooranbong, by the aid of a powerful magic lantern.
Mr Wiepel's apparatus and slides are of a superior description and new-hence the entire absence of that blurred appearance in the scenes that in most cases mars the effect in an artístical point of view.
The lights and shadows were, in these illustrations, so vividly portrayed that it seemed as if one could fling a stone into the Bullen stream that flows beneath the Bridge of Sighs or literally step down on the tessellated pavement worn by the footsteps of haughty patricians and high-born dames in the palmy days of old Venice. [3]
Two years later in Blackville, the Maitland Mercury informs that Mr. Wiepel, being a photographer, is taking portraits as well as giving magic lantern entertainments and intends to tour through the Plains to Quirindi and Murrurundi. [4]

These examples of Wiepel's images have been located in the family album of Charlotte Guest
courtesy of Terri Svensson.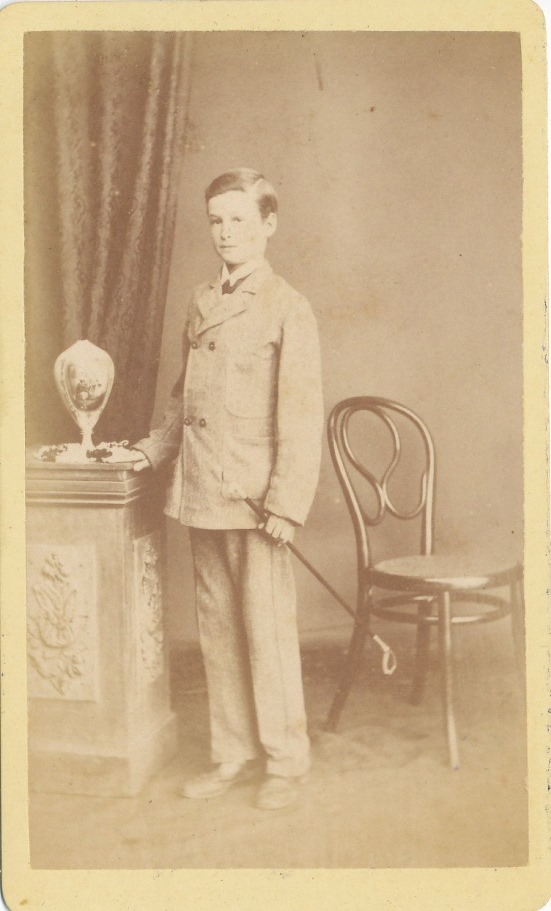 Photographs by Wiepel are also available at the State Library of New South Wales [5] and the State Library of Victoria. [6]
[1] Sandy Barrie, Australians behind the camera : directory of early Australian photographers, 1841 to 1945. S. Barrie, Sydney South, 2002.

[2] Maitland Mercury, 1 February 1881

[3] Maitland Mercury, 19 May 1885

[4] Maitland Mercury, 24 March 1887