Galloway, Alexander
Maitland : 1914-1918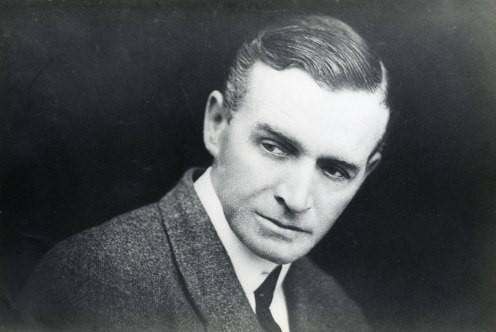 Image : University of Newcastle
Galloway commenced his photography business in Weston in 1905 and the following year opened a branch at Kurri Kurri. He established further studios at Cessnock and the Rutherford military camp during 1914-1918. [1] The Rutherford studio has been described as 'makeshift'. [2]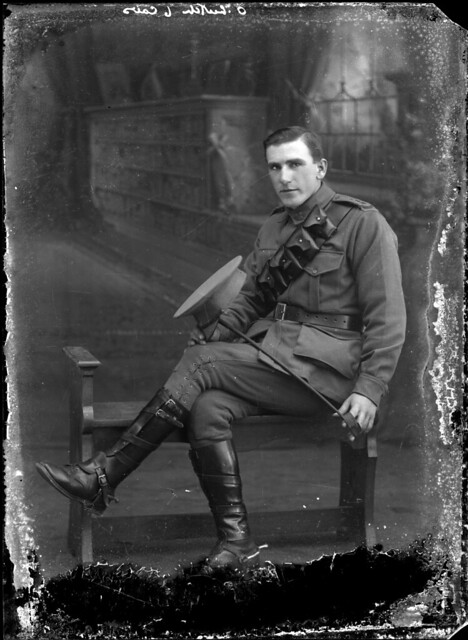 Image: Coalfields Heritage Group
A significant collection of some 465 glass plate negatives by Galloway were discovered beneath a house in Weston in 2010 and the Coalfields Heritage Group have been responsible for restoring and making these available online. [3] [4]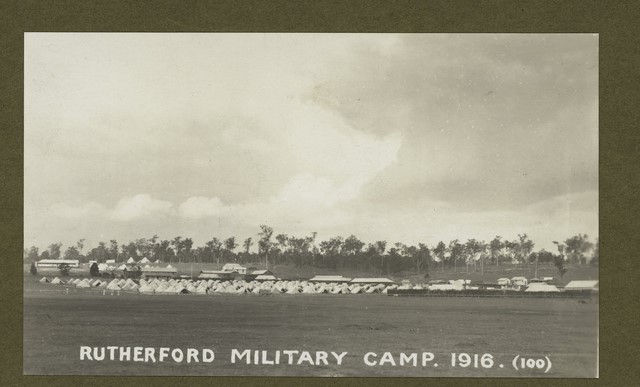 Image: Australian War Memorial
In 1914 Galloway published a souvenir booklet, 'Newcastle & District with Maitland & District and South Maitland Coalfields', which included an advertisement for his business. [5]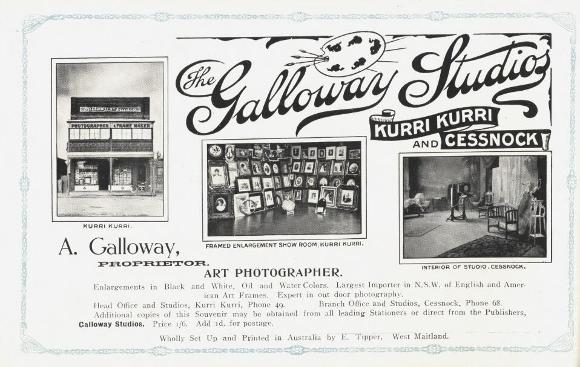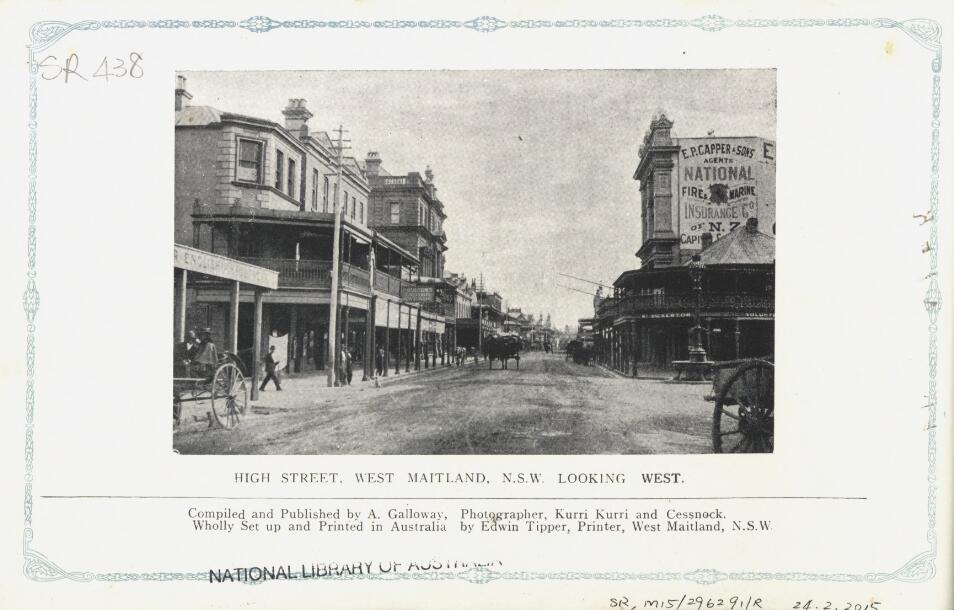 Galloway retired to Newcastle and died there in 1945.