Moss Photographic Collection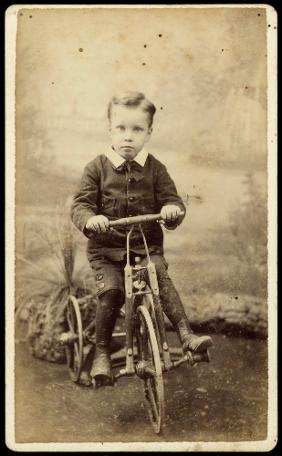 Bob (Robert) Winter, January 1883 [1]
Image : State Library of Victoria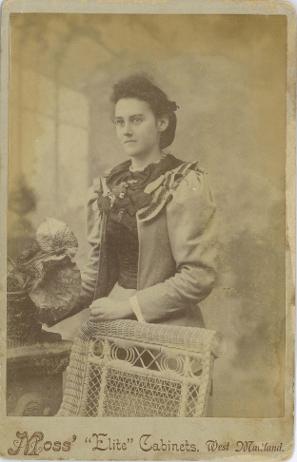 Moss introduced cabinet portraits in October 1880
Image : Maitland City Library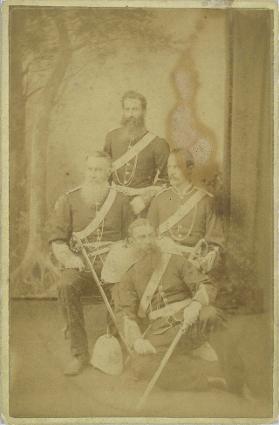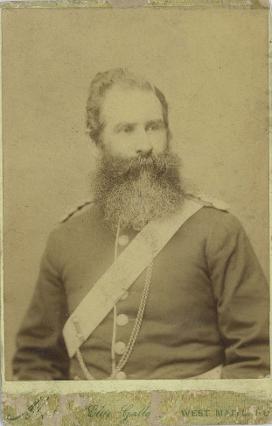 Captain William John Sloan, pictured centre back. Captain William John Sloan
Images : Maitland City Library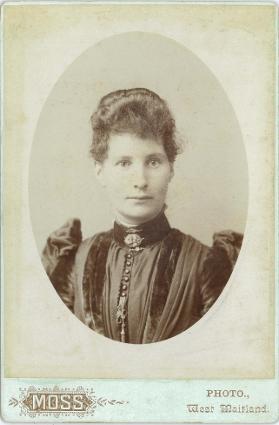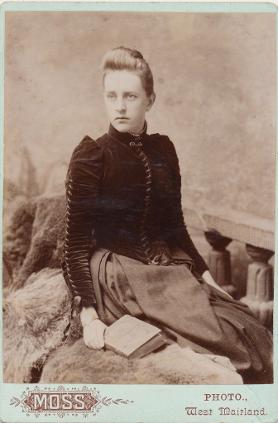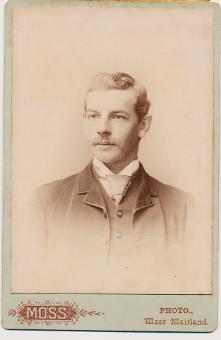 Images : Maitland City Library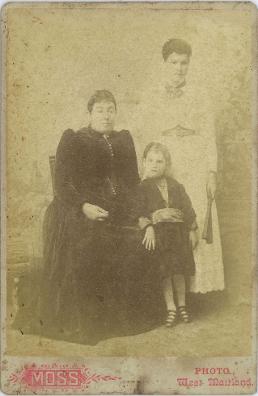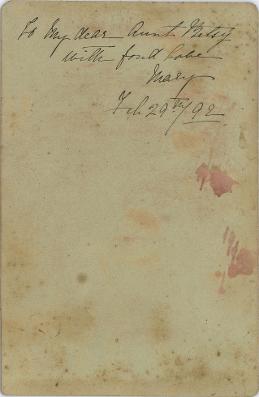 The above photograph is perhaps not the most attractive or pristine Moss photograph to survive, but the
handwritten date on the reverse indicates 1892. The photo could have been taken any time prior to this and
presented to 'dear Aunt Betsy' in 1892.
Inscription: "To My Dear Aunt Betsy, with fond love [?], Mary. Feb 29th / 92"
By November of 1894 the Moss studio has been superseded by Cameron.