Merlin's photographic career
In 1864 Henry BeaufoyMerlin was established as a travelling photographer in Victoria and by 1866 was trading as the American and Australasian Photographic Company (A.&A.Co.) [1]

The aim of the Company was, as indicated by advertising, to photograph the whole of the Australian colonies. In pursuit of this, the A.&A.Co. placed an advertisement in the Maitland Mercury of 15 October 1870 imparting the fact that they will shortly photograph every house in Maitland, following up a month later with a large, descriptive notice (right) [2]
The company commenced photographing in Maitland in December, intending to remain for a week or two, moving on to Singleton and Muswellbrook in January 1871. [3]
Merlin himself may have been managing from afar, his agent, Mr. Ferguson, likely to be on site in Maitland.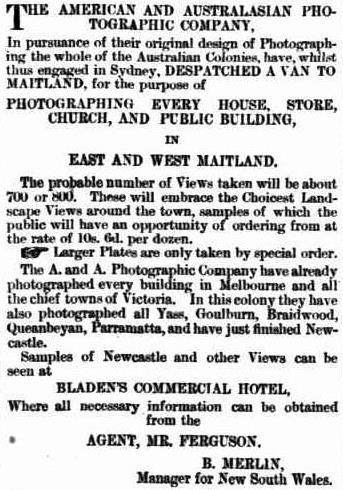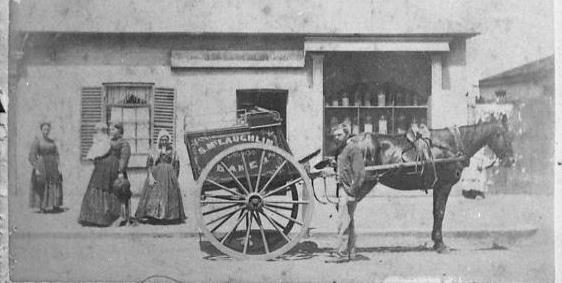 McLauchlin Baker, High Street
Image : University of Newcastle [4]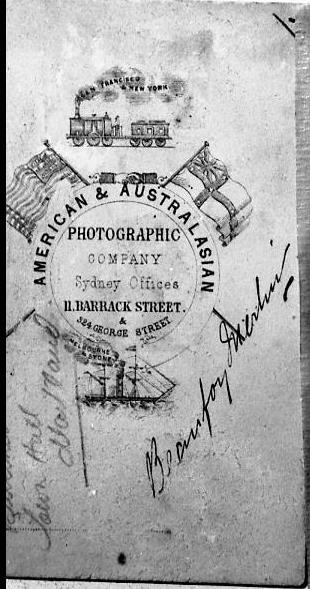 Mr. Spragg, of the A. and A. Photo. Company is available in Maitland for a few days in December to attend to orders for photographs, left at the Exchange Hotel. [5]
Merlin's ambition to photograph every home and business premises in Australia resulted in some 17,000 negatives [6] and in their newspaper advertising, the probable number of views taken in the Maitland area was to be 'about 700 or 800.' It could be assumed that a substantial photographic collection of Maitland and localities should therefore have survived. Apparently not. Scott Wajon suggests this may relate to Merlin retiring as manager of the NSW branch of A&A Photographic Company in February 1872, selling the business to Andrew Carlisle, who sold all the view negatives of the company in September 1872, so it seems all the views taken throughout Victoria and NSW by Merlin and Bayliss in 1870 and 1871 were destroyed at that time. [7]
A.&A.Co. photos of Maitland and Morpeth held by the State Library of New South Wales include St. Jame's Church at Morpeth and two views of the Bank of Australasia (right) available online. [8]
Additional A.&A.Co. images can be viewed online at State Library of New South Wales [9] and at the Photo-Web website.[10]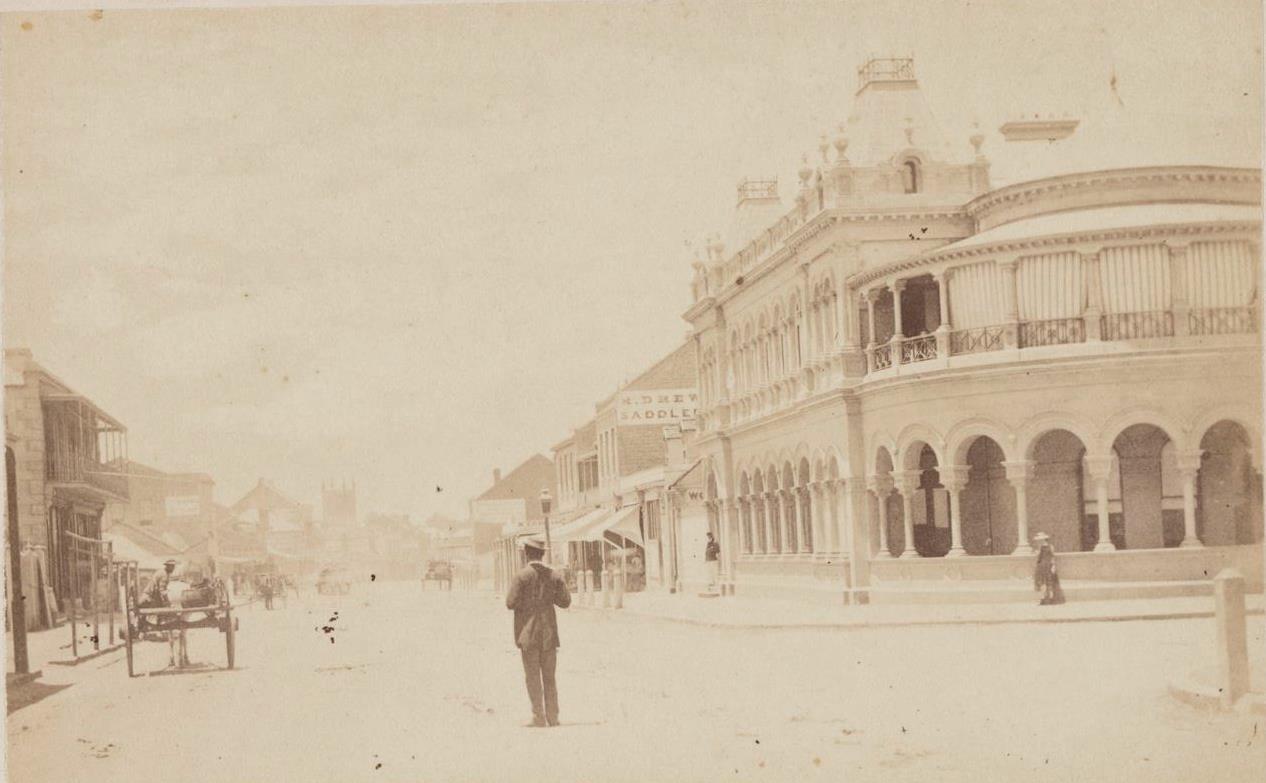 Bank of Australasia, High Street
The A&A Photographic Company receives one more mention in relation to Maitland in January 1873 when Mr. A. Curtis appears, introducing himself as proprietor of the American and Australian Photographic Company's rooms, 324 George Street in Sydney, now having leased Hart's gallery. [11]
Henry Beaufoy Merlin died of pneumonia in September 1873 at his home in Leichhardt, aged 43.