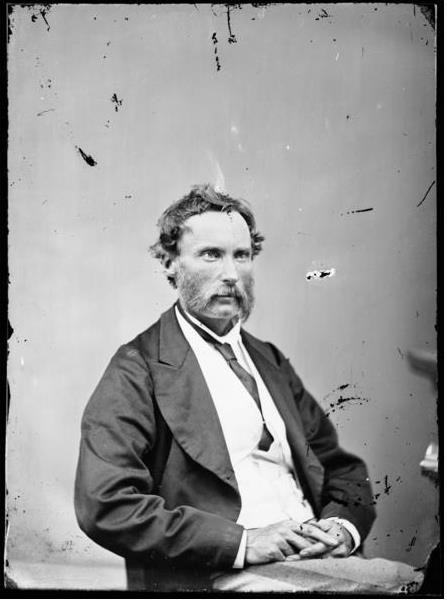 Henry Beaufoy Merlin may be most renowned as the photographer principally responsible for the 'Holtermann Collection' of photographs (1872-1875), now held at the State Library of New South Wales. However, Merlin's photographic and theatrical activities prior to this time link him with Maitland.
Henry Beaufoy Merlin
Image : State Library N.S.W.