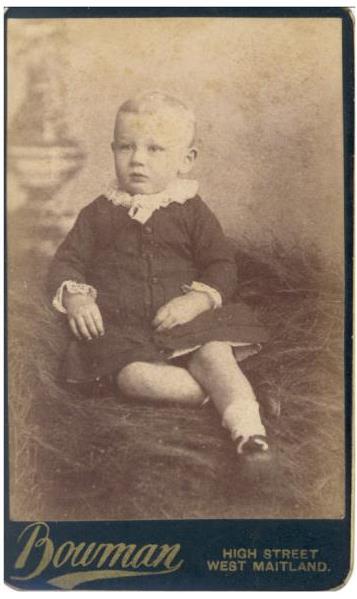 Boy from the Brunker family
Image courtesy of Irene Philips
Hart's building in High Street was the location of Frederick Bowman's new studio, opened in January of 1886. [1]
The Mercury provides a full description of the premises, including 'what is technically termed the dark room':
NEW PHOTOGRAPHIC ESTABLISHMENT.-A portion of the commodious, imposing premises building in High-street, West Maitland, for Mr. John Hart, watchmaker and jeweller, has been secured by Mr. Fred. Bowman, who, as will be noted by advertisement, has started, in business as a photographic artist. Mr. Bowman has made very complete provision for the practise of the art in all its branches. The studio is situated upstairs. It is cheerfully finished and embellished, well ventilated, and splendidly lighted from the sides and roof. The photographic accessories generally are of new design and the scenery artistically painted. The apartment is thirty-four feet long by sixteen feet wide. A front entrance hall gives access to a staircase which leads to the reception room, twenty feet by fifteen feet. This last named room has been furnished in the most fashionable style, and the walls are to be hung with pictures. It is a delightfully cool apartment, and contains every convenience. At one corner provision has been made for a dressing room. At the rear of the studio is situate[d] what is technically termed the dark room, which is approached by a staircase leading from the yard. [2]

Mr. Bowman involved himself in the local community, providing prizes on a number of occasions for a range of events including the West Maitland Volunteer Rifle Club, Northumberland Football Club's athletic sports and the Grand Athletic Gathering for the Friday Half-Holiday Association. He was also an exhibitor at The Northern Agricultural Association (Singleton) Show (as was Morris Moss) in 1886 and again in 1887 at the Hunter River Agricultural Association (Maitland) Show.
Bowman received praise from the Maitland Mercury for the quality of his work which included photographs of Lord and Lady Carrington on their visit to Maitland, townsman Mr. J. E. Wolfe, Mr. & Mrs. Newcombe of the Maitland Musical Union and even the Maitland rugby team.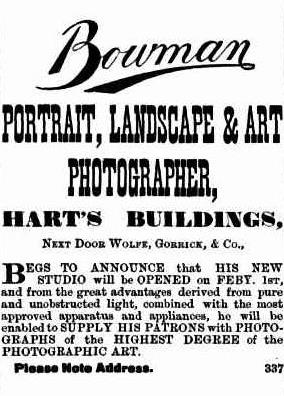 In addition to his photographic endeavours, Bowman created portraits in oils, most notably of Miss Morrow, the late Matron of the Maitland Hospital [3] and was also commissioned for a portrait of Mr. E.C. Close, the Mercury stating that Mr. Bowman, has executed his task with that faithfulness and ability which has always marked his efforts. [4]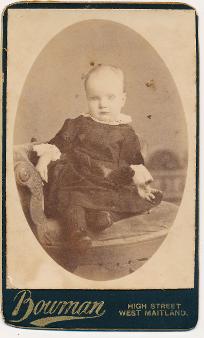 Image : Maitland Historical Society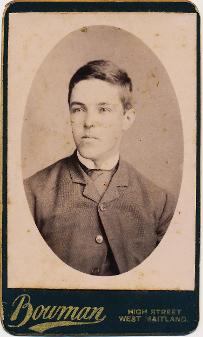 Image : Maitland Historical Society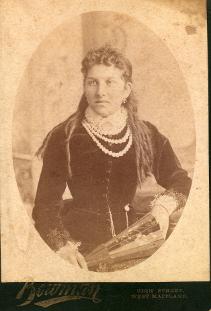 Image courtesy of Wayne Patfield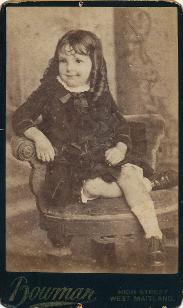 Image : Maitland Historical Society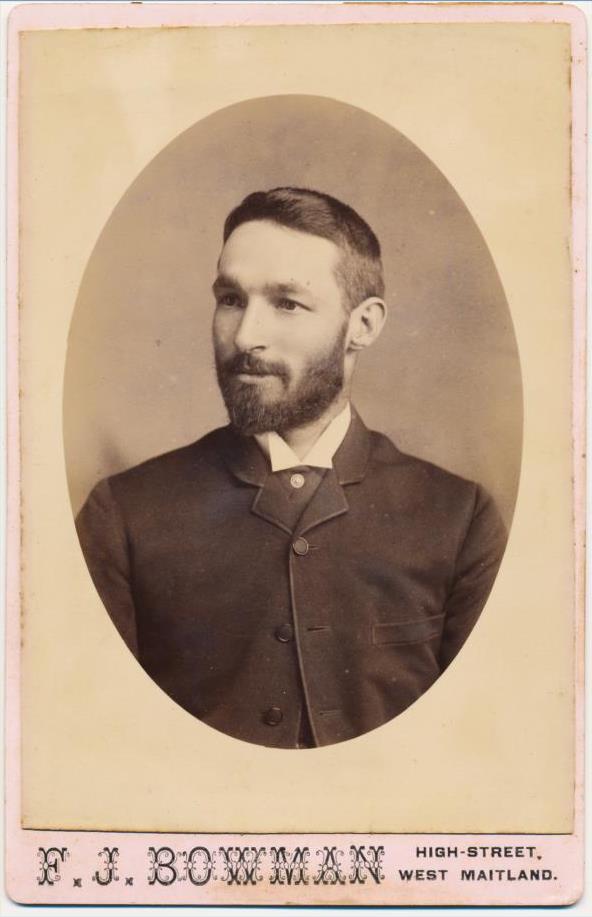 After intense engagement with the Maitland community between January 1886 and January 1888, Bowman's studio is taken over by Ferrell & Co., with Bowman reappearing in Wingham in 1913. [6]
Fred Bowman died suddenly at Foster in 1919. [7]

Bowman photographs located so far by this research exhibit the green card mount with gold lettering, with the exception of this image (left).
Image : Maitland Historical Society
[1] Maitland Mercury, 26 January 1886
[2] Maitland Mercury, 20 February 1886
[3] Maitland Mercury, 2 November 1886
[4] Maitland Mercury, 18 December 1886
[5] Maitland Mercury, 25 December 1886
[6] Sandy Barrie, Australians behind the camera : directory of early Australian photographers, 1841 to 1945. S. Barrie, Sydney South, 2002.
[7] Maitland Mercury, 2 July 1919.